2-COURSE TRADING & INVESTING BUNDLE
First and foremost, I welcome you to this page, and congratulate you on taking the first step in consideration of building your income and wealth through investing in options and stocks and also speculative swing trading.
We will explain our tricks and strategies we use to make sense of building a sustainable portfolio which is totally in your control. Don't worry, even if you have never traded/invested options/stocks before, I'm going to show you how you can get started NOW!
Idris will teach you the key principles and fundamentals of stock investing, regardless of your experience and financial stance, and provide you with a second course which will teach you our PROFITABLE BLUEPRINT on trading speculative markets on a swing and day trading basis.
Take action today, make 2023 the year of GROWTH!
DOES THIS SOUND LIKE YOU?
You have NO investing/trading experience;
You have LITTLE options/stock trading experience;
You're looking generate passive income and LONGTERM wealth;
You're very busy but want your money working for you;
You're losing surplus funds sitting in a savings account;
You're close to being profitable, but you haven't quite got there yet;
You're looking to Invest in a side-hustle to build wealth;
You have little start-up money, you're looking to compound.
YOU WILL RECIEVE...
+100 Lessons, 30+ hours of video content & dozens guidance notes
Well structured, high-quality video course lessons & presentations;
Daily rundowns & FX Speculation (VIP+ only)
Access to third party webinars and share sessions;
New lectures are regularly added (example: updates or changes);
Lifetime access to our archived video log & future content;
Discounts on third party services (message for more info);
Access to all new content and future guidance notes.
2-COURSE BUNDLE PROGRAMME
BREAKDOWN OF COSTS & INCLUSIONS:
Speculative Swing Trading Course (£349.99)

Sustainable Value Investing Course (£349.99)

VIP+ Discord (Bolt-on)
TOTAL VALUE: £699.98
NEW RELEASE PRICE £147.00
(THIS DISCOUNT WILL ONLY BE RUNNING THROUGHOUT JANUARY 2023!)
We are very happy to share our clients' reviews!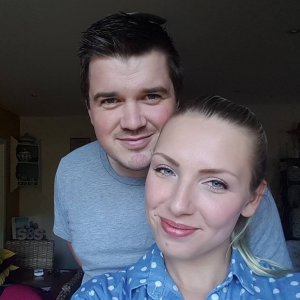 Highly recommend getting involved in either the group or training plans the team at Trade Simple FX offer. I initially joined the Members Group after coming across it on Instagram. Trade simple FX provide daily chart analysis, pair rundowns, economic rundowns. This really opened my eyes to chart analysis and made me do a lot more of my own work before entering a trade. After a few weeks in the group I decided to buy a mentor-ship package to educate myself more and improve. After 1 session my trading really has moved on leaps and bounds.
Lewis Batchelor
Client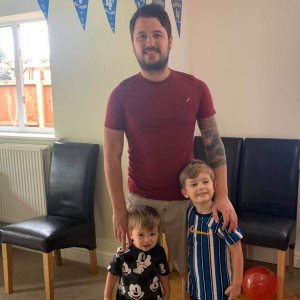 I decided to give the TSFX service a shot. Instantly, the value was clear and changed the way I trade. I soon became a full member to their program and accessed all the perks that go with it. Full market breakdowns, with constant updates on pairs, clearly identified zones etc, plus... the community that's inside, there is an abundance of support where we bounce ideas and strategy. I no longer "hit and hope" for trades to play out, or just punch in numbers that I receive from signals. I execute trades much more confidently.
Jamie Ennis
Client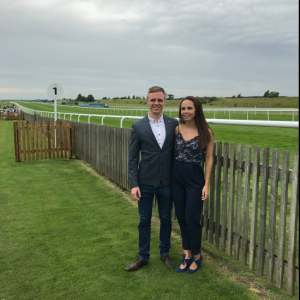 Hey mate, just wanted to give you a quick update on how I'm getting on with the course. I'm slowly working my way through the material, everything is incredibly thorough and detailed and is really helping me to understand the analysis that you post into the group! I hadn't watched the 'Chart Analysis Mastery' section when you done the webinar last week but looking back now, it makes a lot more sense and shows just how much the course is teaching me! Can't wait to put it all into practice!
Matt Williams
Client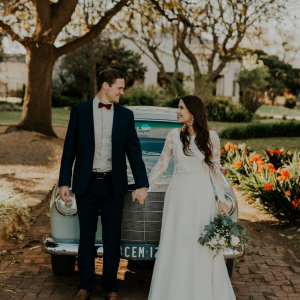 Excellent and well rounded service. Apart from the guidance and educational content from Idris and team the members group chat is very informative and supportive. Keep it up TSFX! Update (09/12/2020): After completing the TSFX course and practising quite a bit im happy to announce that i have passed my FTMO funding challenge today. This comes after joining TSFX in June 2020. They have been a massive help and motivator and im exited for the road ahead with TSFX. Keep it up Idris🙌
Evert Joubert
Client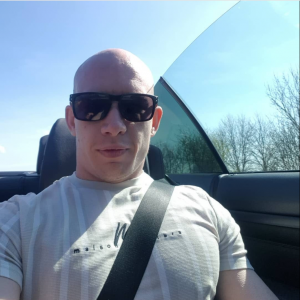 Yoo Idris, just finished the Trading Course for the first time and wanted to give you a review!! I have used a couple of courses, but yours is by far the best and most simple to understand 🔥🔥 it's got everything in it that a trader would need!! Love that it's a video course because that's the way I prefer to learn this sort of stuff, keep doing what you do, also the members chat where you give a daily run down and explain everything... awesome work pal 👏🏻👊🏻🔥
Adam Glading
Client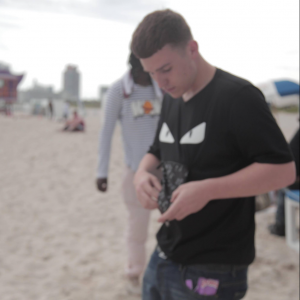 Hands down recommend Trade Simple FX. I've been misled by a handful of "Trading Guru's" and I lost faith in myself and the career. However Idris has done a superb job at getting me back on track. All the services he offers are genuine and is always available for 24/7 support. DEFO Recommend.
George Taylor
Client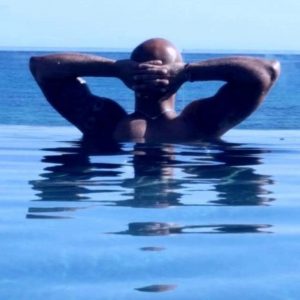 Hi Idris. Since I joined your members group on 27th Jan 2020, I've found your course and one to one support nothing short of amazing. Your extensive knowledge and friendly manner is what newbie people like me needs. I joined you with £5K but was only risking 0.5% per trade. I was amazed how quickly I was grasp this and then started to increase to 1% and now, 1.5%. I have almost compounded my account to 10K but I have withdrawn any winnings end of each week like you and still am only trading with 5K.
Nilesh Desai
Client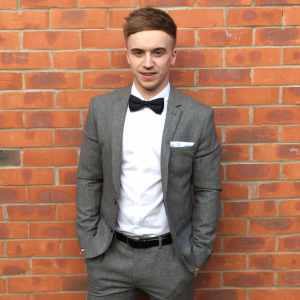 Been trading with you guys for 2 months now, made some really steady profit off your trade signals and have started taking my own trades based off my own analysis which I have developed from your strategies. I've developed great confidence in marking trend lines, key levels, support and resistance zones and loads more. Thanks for your continued support, very happy I found you guys!
Ben Berry
Client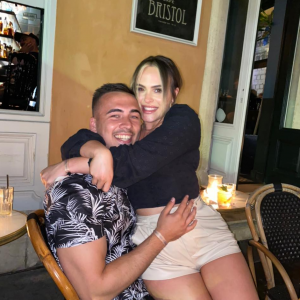 "Trade Simple FX provides a service which is second to none within the FX world. The course provided gives you simple yet effective information which can be put to the test on live markets right away. It's easy to digest as a beginner but also caters for more advanced traders down the line. Regarding live trading, I haven't experienced another trading mentor who sends out detailed analysis quite like Idris. Analysis is comprehensive and allows you to make an informed decision on a trade.
Archie Gravenor
Client
The service provided by Trade Simple FX has been amazing so far. In-depth technical analysis, supporting every trade that we make, you really can't get much better than earning and learning. Support is always there and we as a group are making good money! I'm using small lots and making good, consistent returns. Thanks for the help.
Fahim Khan
Client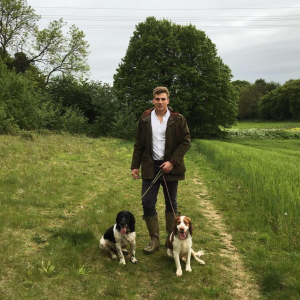 Amazing service, great knowledge, Idris is always happy to help. You can never annoy him with questions when starting out. I have been using these guys for over a year and they have helped so much. The group chats are also so helpful and everyone wants each other to succeed. You will not be disappointed. Make sure you get joined up.
Tom Hewitt
Client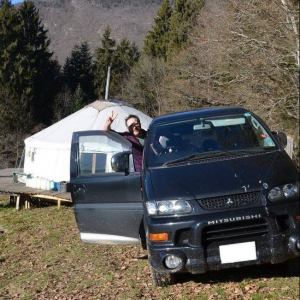 Great practical knowledge for trading FX & commodities covering all technical and fundamentals. The charting and set ups are very helpful, great team and community certainly worth a look
Alex Bainbridge
Client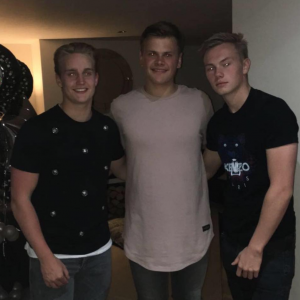 Very informative courses with clear and helpful explanations that personally I haven't found anywhere else. Would recommend highly
Jak Cavanagh
Client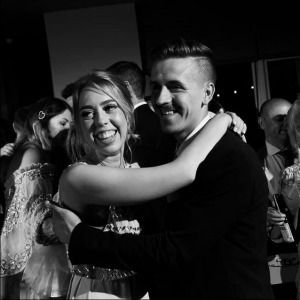 Hi guys the course is really easy to understand and follow. If you're just starting out or if you're experienced trader, anyone is looking to get into trading this course will give you a solid basis for setting trading rules and systematic trading!
Ethan Backhouse
Client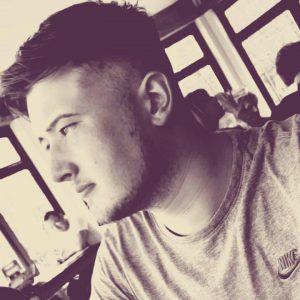 Just finished the Trade Simple Course, what a great course for the money! Really happy with my purchase, very informative and easy for even a beginner to understand. Idris is very good, had my fist 1 to 1 the other day and really liked the structure and the interaction. would definitely recommend, very good course and great community in the Member Chat.
Matt Nicholls
Client
The course is really good and has helped me a lot in terms of finding a successful strategy! Trading between the zones makes a lot of sense and once I'm good at marking key levels I'll be flying! Can't thank you enough for the time you've taken to help me and also how good you are with updating members, highly recommend to anyone trying to start in the forex market
Dante Dragan
Client
Trade Simple FX has been a brilliant experience, really happy with the consistency of the content in quantity and quality. Support is excellent and always there when I need it. Idris really takes the time and gives solid explanations and examples to help answer any queries I have, I would recommend Trade Simple FX to anyone with an interest in the Forex markets.
Nkanyiso Amali
Client
I have been following TSFX For over a year now and the content has been very educational in every way. Starting from the basics of forex going into great detail on how to become a consistent trader. Idris himself has helped me progress which has given me a much better understanding of the how to trade on a consistent basis. The content provided covers everything you need to know and would highly recommend if your new to trading and need somewhere to begin.
Dawood Mahmood
Client
I started the first group in 2018 with a £200 account and now I've got a house, I drive an M3 and I've got about £30k in the bank. I don't think you realise the impact that you've had on many peoples lives mate. Have a great week dude 👌🏼
Adam Rose
Client